Full-page filter bag
Microperforated filter
Ref 121 025 (100 mL)
Ref 122 025 (400 mL)
Ref 122 200 (2000 mL)
Ref 123 010 (3500 mL)
BagPage + is a blender bag with a full-screen microperforated filter. Filtration is instantaneous without risks of cross contaminations. A unique welding system on the bag allows pipetting without error.
Filter porosity: 280 microns
Compatible with any laboratory blender
Multilayer: reinforced multicoated complex
Rigid and transparent
Contact Us for bulk pricing
Product Description
Unique bag for a full analysis
With BagPage, use the same bag to sample, blend, filter and pipet. This will prevent cross-contaminations and save time.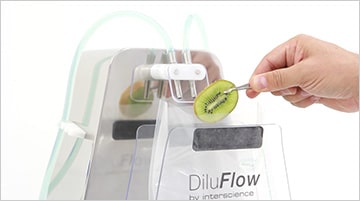 1. Insert the sample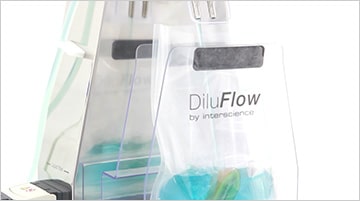 2. Dilute the sample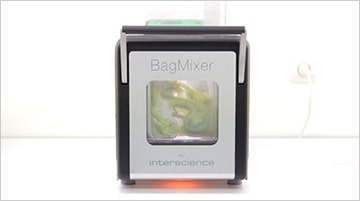 3. Blend the sample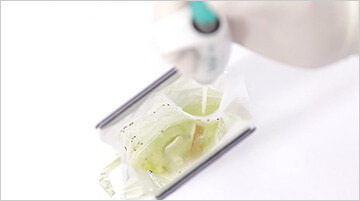 4. Pipet the filtrate
Handy
BagPage is a filter bag that simplifies the pipetting of the filtrate. Pipetting is debris-free thanks to the integrated microperforated filter. A special weld indicates where to pipet.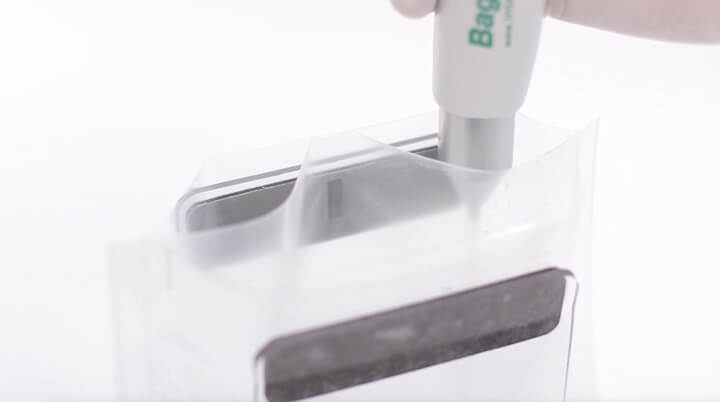 Instant filtration
Filtration is done during blending. There is no need to wait for sedimentation of the debris to pipet.
The filtrate is particle-free, so there is no debris on the Petri dish. Reading is thus facilitated and the results more precise.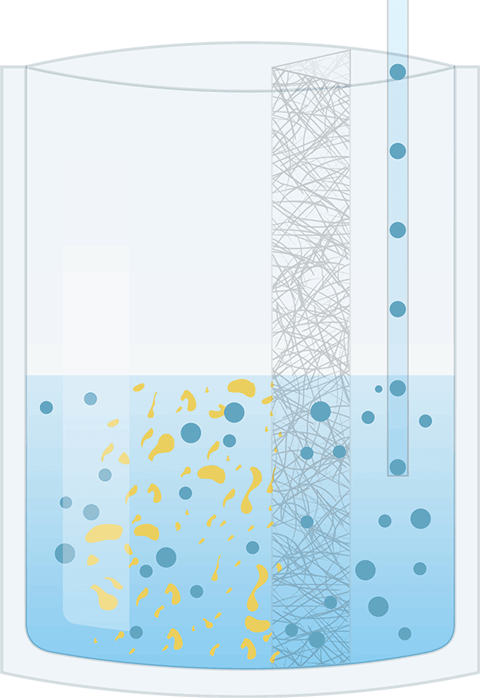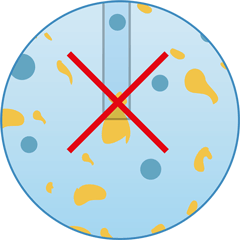 No blocked pipet from articles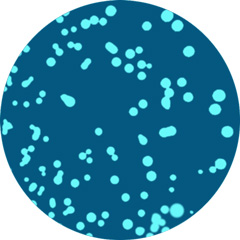 Debris free
No cross-contaminations
There is no contact between the sample and the mixer during homogenization. This avoids cross-contamination.
The bag can be closed with a BagClip or welded. It is processed by gamma ray.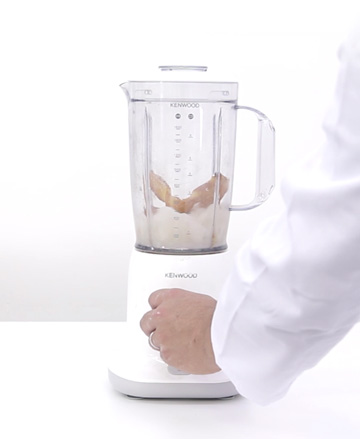 Before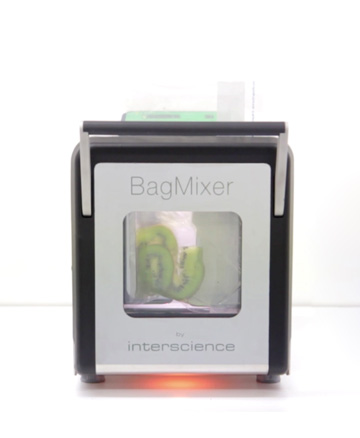 After
Applications
BagPage + adapts itself to every stage of sample preparation. Depending on the protocols, it is used in the food, pharmaceutical, cosmetic, environmental, animal health and public institutes:
BagPage + 100 mL

 

allows the preparation of small samples (1 to 10 g) in the pharmaceutical industries, cosmetics or animal health (Biopsy preparation).
BagPage + 400 mL

 

is suitable for samples of 25 g in the food industry.
BagPage + 2000 mL

 

is ideal for the search for Salmonella via the PCR method for example. It is also used for sample preparation up to 1500 mL with a test portion of 100 / 150g.
BagPage + 3500 mL

 

is particularly used in the food industry for sample pooling with a sample size up to 375 g.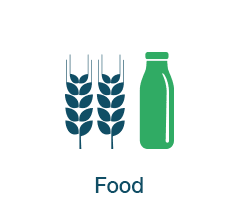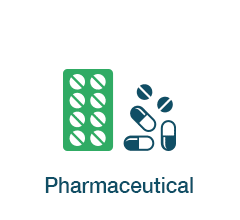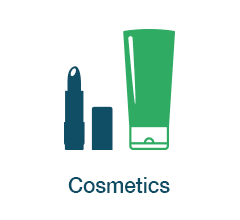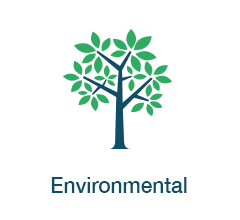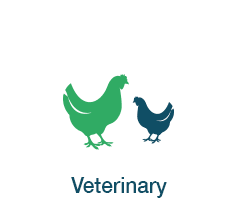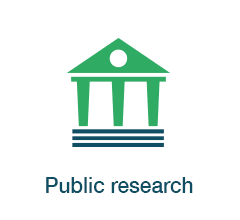 Specifications
| | | | |
| --- | --- | --- | --- |
| BagPage 100 | BagPage + 400 | BagPage + 2000 | BagPage + 3500 |
Reference
121 025
122 025
122 200
123 010
Ideal
For homogenizing pasty samples
Max blending volume
100 mL
400 mL
2000 mL
3750 mL
Optimal blending volume
5-50 mL
50-300 mL
400-1500 mL
400-3750 mL
Type of bag
Bag with full-page filter
Bag composition
Multilayer: reinforced multicoated complex
Type of filter
Microperforated
Filter porosity
280 microns
Bag dimensions
95 x 180 mm
190 x 300 mm
250 x 380 mm
380 x 600 mm
Gamma ray treated
5 to 12 KGy
Average shelf-life
25 years
Resistant to freezing and high temperatures
-40°C to 80°C (-40°F to 176°F)
In compliance with
ISO 7218, ISO 6887 and FDA BAM (Bacteriological Analytical Manual)
Approved for food contact
Regulation (EC) N° 1935/2004
Storage conditions
In a temperate and dry place, away from humidity and light
In a temperate and dry place, away from humidity and light
In a temperate and dry place, away from humidity and light
In a temperate and dry place, away from humidity and light
Box dimensions
34 x 22 x 12 cm
34 x 22 x 26 cm
47.5 x 28.5 x 13.5 cm
41 x 33.5 x 11 cm
Gross weight
2 kg
6 kg
4.9 kg
4.2 kg
Pack of
25
25
25
10
Box of
500
500
250
100