Gravimetric dilutor 1 kg
Designed for pharmaceutics and cosmetics
Ref. 503 101 (single pump)
Ref. 503 201 (double pump)
The DiluFlow Elite automatically dilutes a solid sample in seconds, with the appropriate weight of diluent, up to a total weight of 1000 g. It offers the best solution to prepare your samples in the pharmaceutical and cosmetic industries, as well as animal health. Its full traceability enables the recording of all operations.
225 mL in 8 seconds
Dilution factor: 2 to 1000, customizable fractions
Dilution accuracy: > 99%*
Max weight: 1000 g
Max number of pumps: 2 integrated + 4 external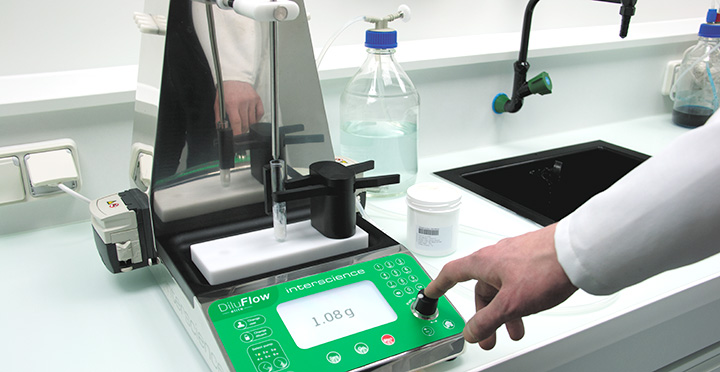 For pharmaceutical and cosmetics industries
The DiluFlow Elite 1 kg is adapted to small volumes, as required in pharmaceutical and cosmetics industries. Its flexibility enables the preparation of the samples in tubes, pots...
High accuracy
The DiluFlow Elite 1 kg allows an accurate dilution of all sample types from 1 to 20 g (at 1/10th) with an accuracy of > 99%.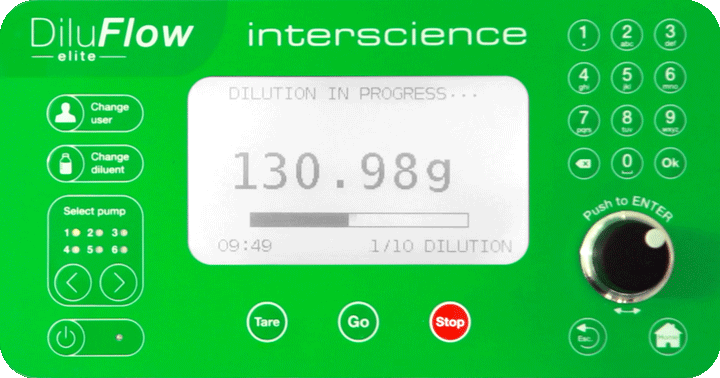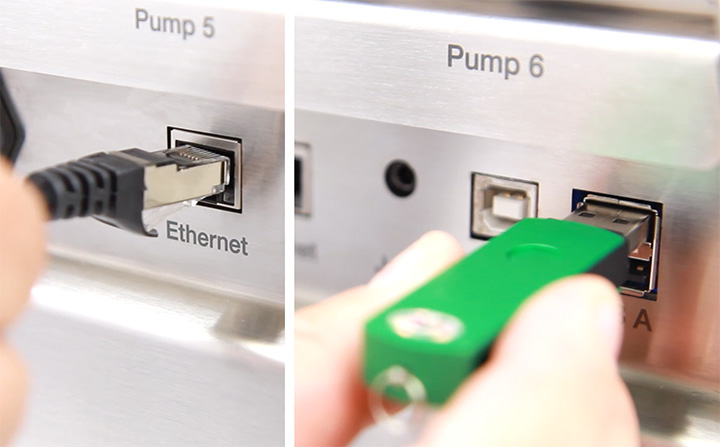 Connectivity and full traceability
The DiluFlow Elite is programmable through its 24 customizable programs. Traceability is ensured by a bidirectional LIMS ethernet connection. DiluFlow Elite exports the analyses data to printer, USB key, ExcelTM, Open OfficeTM, CSV and LIMS..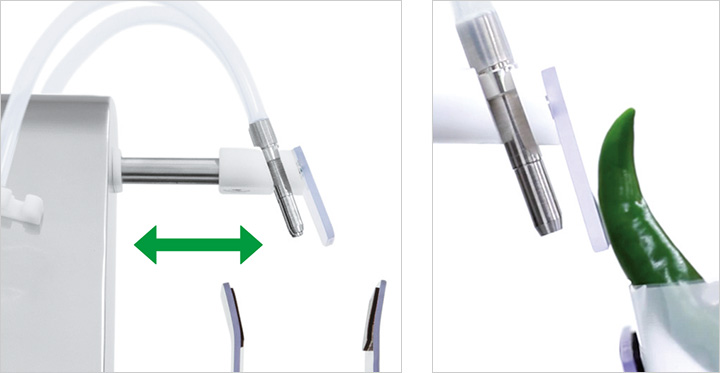 Robotic arm and protective plate
The robotic arm enables you to place the sample safely in the bag without risk of cross contamination. Tested for over 1.3 million cycles, its reliability is guaranteed. The protective plate protects the beaker from contact with the sample.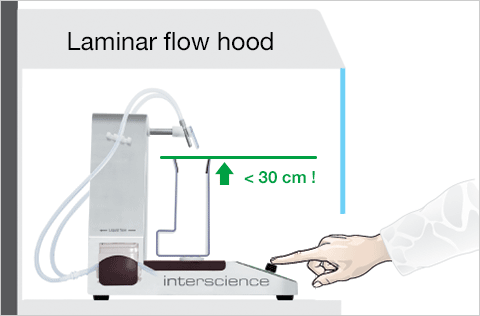 Widest possible opening for the bag and lowest loading threshold on the market! With redesigned ergonomics, the ultra-low profile allows optimal comfort of use, especially under a laminar flow hood.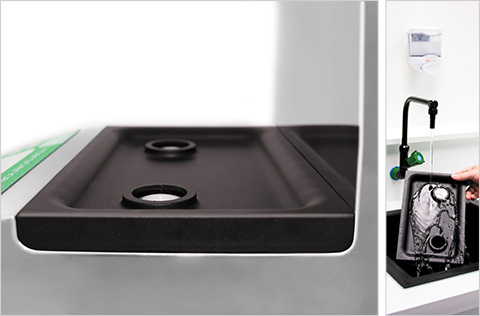 Removable drip tray
In case of splashing, the drain tray is removable for rinsing and avoids tedious cleaning.
PATENTED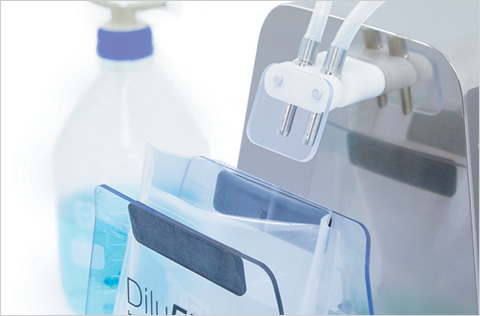 GeckoGrip holding system
This patented system replaces adhesive putty and keeps the analysis bag glue-free, even on a wet surface.
PATENTED
LightCode
LightCode is a bright and intuitive indicator of the status of dilution. It allows you to check the accuracy at a glance.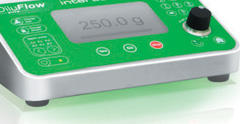 Green
Accuracy > 98%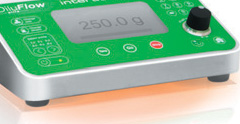 Orange
Accuracy > 95%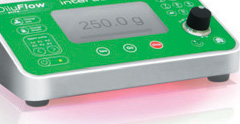 Red
Accuracy < 95%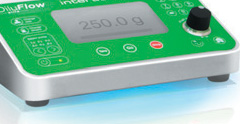 Blue
Scale stabilizing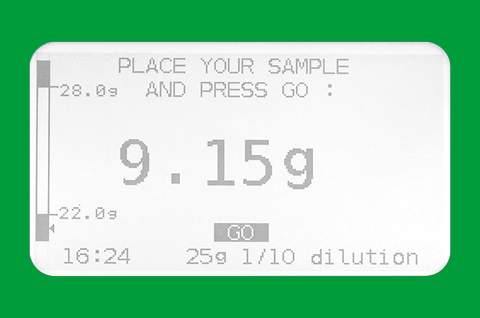 Autotare Function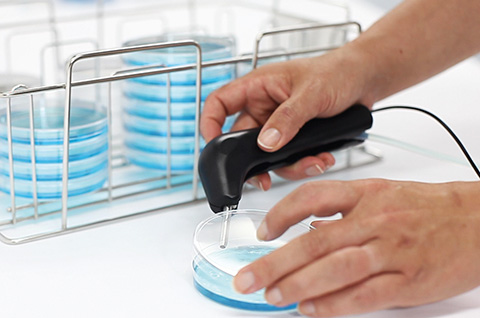 Multi-distribution mode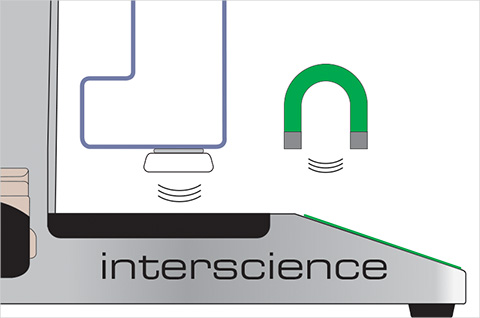 Magnetic BagOpen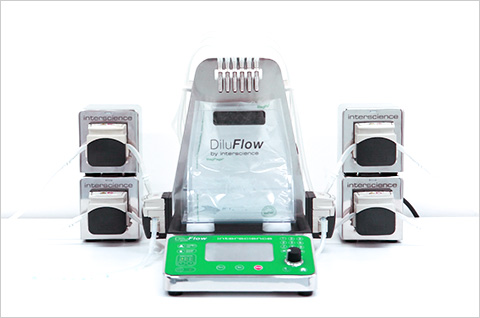 Applications
DiluFlow Elite 1 kg is used for the preparation of samples from 1g to 20g diluted at 1/10th. It enables you to prepare tubes, or pots for samples to analyse. For example: active ingredients, cream, make-up...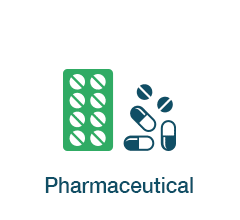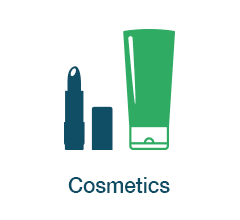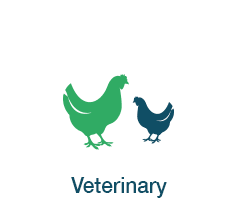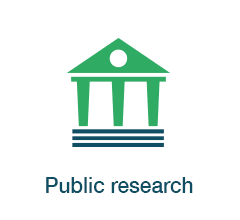 SPECIFICATIONS
DiluFlow Elite 1 kg (single pump)
DiluFlow Elite 1 kg (double pump)
Reference
503 101
503 201
BagOpen height < 30 cm
Y
Y
Removable drip tray (patented)
Y
Y
BagOpen with GeckoGrip system (patented)
Y
Y
Magnetic stand for BagOpen (patented shape)
Y
Y
LightCode: color status LED
Y
Y
Compatible with booster kit
Y
Y
304L stainless steel body
Y
Y
Stainless casting electromechanical core
Y
Y
Robotic arm
Y
Y
Protection for tubing nozzle
Y
Y
Up to 6 pumps
Y
Y
Multi-dispensing mode (patented)
Y
Y
Powder mode
Y
Y
24 editable programs
Y
Y
Bidirectional connectivity
Y
Y
Auto-tare function
Y
Y
Weighing mode
Y
Y
1 g dilution to 1/10
Y
Y
Resolution up to 200 g
0.01 g
Weighing range
0.1 to 1000 g
Max weight without support
1500 g
Weighing accuracy
0 g to 20 g : ± 0.01 g / 20 g to 1000 g : ± 0.1%
Mini weight for dilution
0.5 g (with a dilution factor of 10)
Mini weight for distribution
5 g
Dilution factor
2 to 1000, customizable fractions
Dilution/distribution accuracy
> 99% (with booster kit in Standard or Accurate mode)
Dilution time for a 25g sample diluted to 1/10
< 8 s (with booster kit in Fast mode)
Distribution time for 90 mL
< 6 s (with booster kit in Fast mode)
Distribution time for 225 mL
< 9 s (with booster kit in Fast mode)
Max number of pumps
2 integrated + 4 external
Dilution/distribution mode
Fast / Standard / Accurate
Traceability
Printer / Export to ExcelTM

 

file / CSV file Export on USB key / LIMS
Exported data
Sample weight / Total weight / Dilution factor / Dilution accuracy / Diluent / Sample number / Diluent lot number / Date / Time / Last calibration date / Name of operator / Name of program
Connection
2 USB ports (type A) to connect a printer, keyboard, bar-code reader, USB key / 1 USB port (type B) to connect a printer / Jack socket to connect a foot pedal / Handy gun / Ethernet connection for LIMS
Net weight
12.6 kg
14.8 kg
Dimensions (w x d x h)
31 x 42 x 38 cm
37 x 42 x 38 cm
Box (w x d x h)
54.5 x 54.5 x 55 cm
Gross weight
18 kg
20.6 kg
Language
English, French
Voltage - Frequencies
100-240 V~ 50/60 Hz
Fuses
T3, 15A L 250V 5x20 mm
Power
60 W
International protection marking
32
Warranty
1 year
In compliance with
ISO 7218 - ISO 6887
Delivered with: 1 drip tray 400, 1 or 2 pumps, 1 protection for distribution nozzle, 1 distribution assembly (GL45 - Ø 3.2 mm) per pump, 1 USB key, 1 USB cable, 1 power cord, 1 BagOpen 400 for dilutor, User's Manual, 1 conformity certificate, 1 warranty card, 10 GeckoGrip, 1 pack of adhesive putty, 1 Allen wrench, blender bags samples